Audra is a Michigander from the Anishinaabe and Peoria land called Livingston County. She comes to Wesley at CMU from immigrant justice organizing with the United Methodist General Board of Global Ministries and ecological regeneration efforts at Garrett-Evangelical Theological Seminary, where she completed her Master of Arts in Public Ministry.
Audra is an avid gardener and cook. She is committed to inviting students into deeper connection with God, community, and creation and supporting their contributions to the divine work of justice and healing.
Marie is from Livonia, MI and is a senior at CMU. She is studying Vocal Music Education under the directions of Dr. Amanda Pabyan and Dr. Charles Eady. In the School of Music, Marie has held the positions of President and Public Relations Representative in the CMU Student Chapter of the American Choral Directors Association. She is also the chair of multiple committees in the organization.
Marie has been a member of the Wesley Praise Band for five semesters, and loves making music in worship with the community. She loves the open and accepting space that Wesley offers students and the community that is fostered here! In her free time, Marie enjoys playing guitar and piano, being in constant worship, forgetting to water her plants, and hammocking.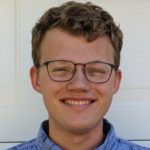 Jacob is from Grand Rapids, MI and is a junior at CMU. He is a secondary education major and is also a member of the CMU Marching Band, the CMU swing dancing club, and the Army National Guard, among other organizations.
In his free time, Jacob loves reading, going for long walks, and anything to do with Star Wars. He also collects ties and watches.
At Wesley, Jacob is committed to helping out however and wherever he can. He is passionate about prayer and continuing to build the open and authentic community.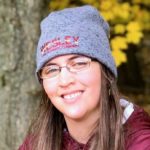 Hannah is from Flint, MI and is a fourth year student at CMU. She is majoring in meteorology with a double minor in computer science and mathematics.
Hannah came to Wesley because she wanted to continue to go to church while at college and found a home at Wesley.
Hannah plays in unified sports with Special Olympics and is in the CMU marching band, where she plays the french horn. She likes writing poetry, watching movies and sports, playing video games, and drawing. She self-identifies as a nerd.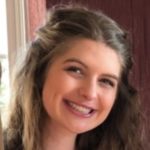 Communications and Social Media
Lauren is from Livonia, MI and is a senior at CMU. She studies religion and nonprofit administration with a minor in leadership. 
Lauren is a Leader Advancement Scholar (LAS) and enjoys hammocking, rock climbing and drinking coffee.  She is passionate about interfaith activities, social justice and excited to be working for Wesley again!
Brianna is from the little village of Dansville, MI, but Mount Pleasant has always been her home.
She enjoys participating in arts and crafts, singing, video games, and going on walks with her husband.