Looking for connection? Wanting a Place to be authentically yourself? Have questions About God, Life, or Faith?
We've got you covered.
We're not perfect, but we're committed to building OPEN, AUTHENTIC COMMUNITY here at Wesley@CMU.
Part of that commitment includes welcoming and loving people of all sexualities, gender identities and expressions, ages, races, ethnicities, spiritualities, and physical or mental abilities. We want you to be authentically you and know that you are beloved by God, just as you are!
Your questions, doubts, pain, and joys are welcome here.
Wesley celebrates the wonderful diversity of God's creation and practices loving each member of it–fiercely and fully.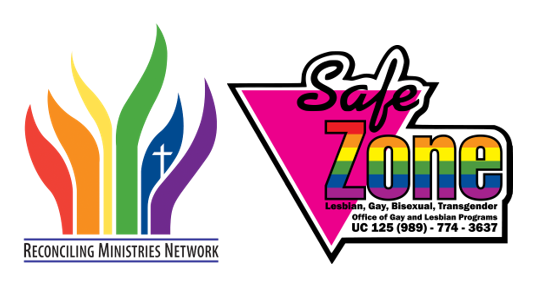 We're HIRING
Administrative Assistant, Wesley at CMU
Mount Pleasant, MI
Wesley at CMU, a religious non-profit organization, is seeking a well-rounded part-time Administrative Assistant to join their team.
Wesley at CMU is a United Methodist campus ministry at Central Michigan University committed to transformation in Christ's way of loving justice. Wesley's hope is for all students at CMU to know themselves as God's beloved and to love God, neighbor, and creation in turn.
Hours & Expectations:
● 10 – 20 hours per week (expected)
○ Flexible scheduling available
○ Primarily onsite role
● Not eligible for benefits

Responsibilities:
● Manage accounts receivable and payable in QuickBooks software and Excel
● Manage donor financial data in Salesforce CRM
● Oversee building rental processes
● Assist Director in administrative and donor relations tasks
● Record, maintain, organize data in MS Access database
● Update and maintain building announcements and calendars
● Greet and assist any building visitors

Requirements:
Education:
● Associate's degree (preferred)
Experience:
● 2+ years of administrative and/or non-profit experience
● QuickBooks experience (highly preferred)
● Salesforce OR other CRM experience (preferred)
● Microsoft Access & Excel (preferred)
Qualities/Skills:
● Professional yet personable demeanor
● Able to manage work autonomously; self-motivated
● Organized

Compensation:
$15-17 per hour, depending on experience

SubSCRIBE TO OUR NEWSLETTER
Complete this form to connect! We'd love to get to know you and invite you to our events this year.
WORSHIP
Sunday Worship
Join us every Sunday evening at 7PM for connection to God and one another led by Pastor Audra.
Worship is ONLINE this spring. Sign up for our newsletter to receive the weekly Zoom link, email us at office@cmuwes.org, or DM us on our social media accounts for the login information.
WeslEY BAND
Want to add you voice or instrument to the Wesley Band? Contact us at office@cmuwes.org!
Participation in Worship
Want to read scripture, lead a prayer or meditation, or share some poetry in worship? Contact us at office@cmuwes.org and we'll get you connected!
STUDY
Environmental Justice Book club
Join CMU Wesley and our partners at University of Michigan Wesley and Clean Water for the World for our environmental justice book club!

Starting February 3, we'll gather each Wednesday from 7-8:30PM to discuss Watershed Discipleship, a collection of essays offering a critical, contextual, and constructive approach to ecological theology and practice. We'll hear from a group of emerging voices and activists from a generation that has grown up under the shadow of climate change.

This group will meet via Zoom and is open to the college and church community (age 17+).

CMU Wesley students get the book for FREE! Registration and more information can be found at https://www.umichwesley.org/watersheddiscipleship. Email us at director@cmuwes.org for the coupon code.
SPIRITUAL PRACTICE SMALL GROUP
Calling all contemplatives, mystics, justice-seekers, and skeptics! Join us online Tuesday evenings, 7-8PM for weekly spiritual practices of renewal, hope, and communal transformation.
Each week we explore a new practice—from meditation and bible study to art and games—with the hopes of deepening our spiritual lives and renewing our commitments to the Divine way of justice and mercy. This group is open to all—pets, partners, and friends are always welcome!
Contact us at office@cmuwes.org or DM us for the Zoom information!
FUN WITH WESLEY
Valentines for Our Community
Get crafty with us on February 4 at 7PM for an online valentine-making event! Valentines will be distributed to folks in local nursing facilities to spread some love amidst the isolation of pandemic. Join our email list (link above) for more information or send us an email for Zoom details: office@cmuwes.org.
Materials can be picked up at Wesley starting Feb. 1.
COMMUNITY MEALS
Meals are not being served this spring semester due to the COVID pandemic. Check out our resources page for information on local food pantries.
SWING DANCE
Just a Swing Thing is taking a hiatus during the spring semester due to the COVID pandemic. Check back for more information next fall!
CMU EUCHRE CLUB
The Euchre Club is taking a hiatus during the spring semester due to the COVID pandemic. Check back for more information next fall!
Wesley at CMU CHRISTMAS HYMN-SING